Main Content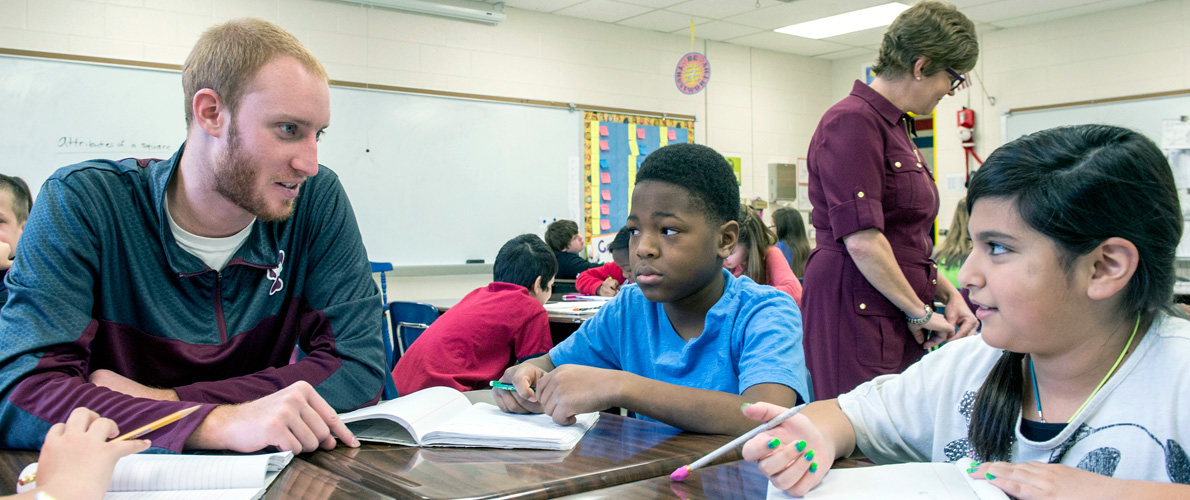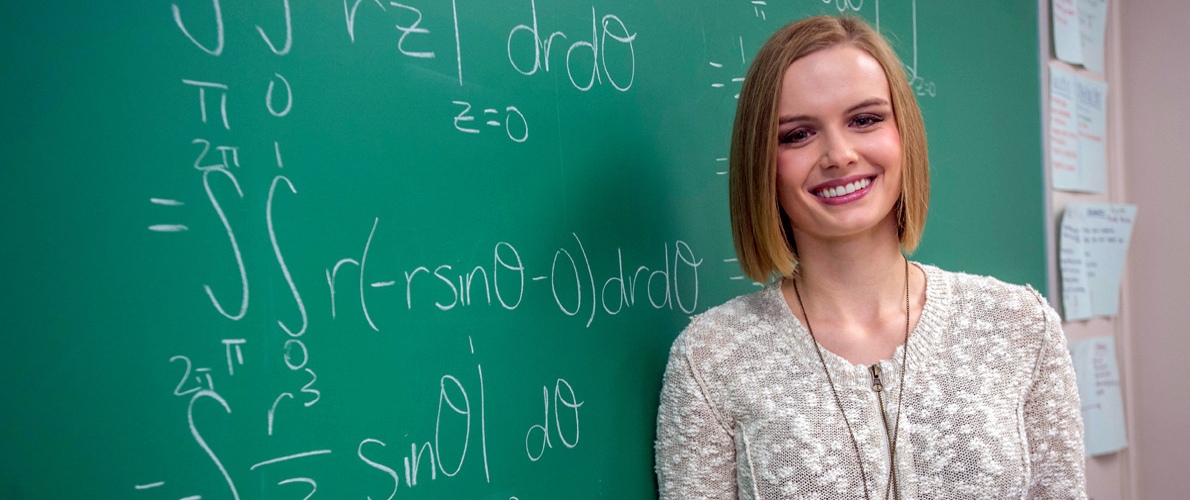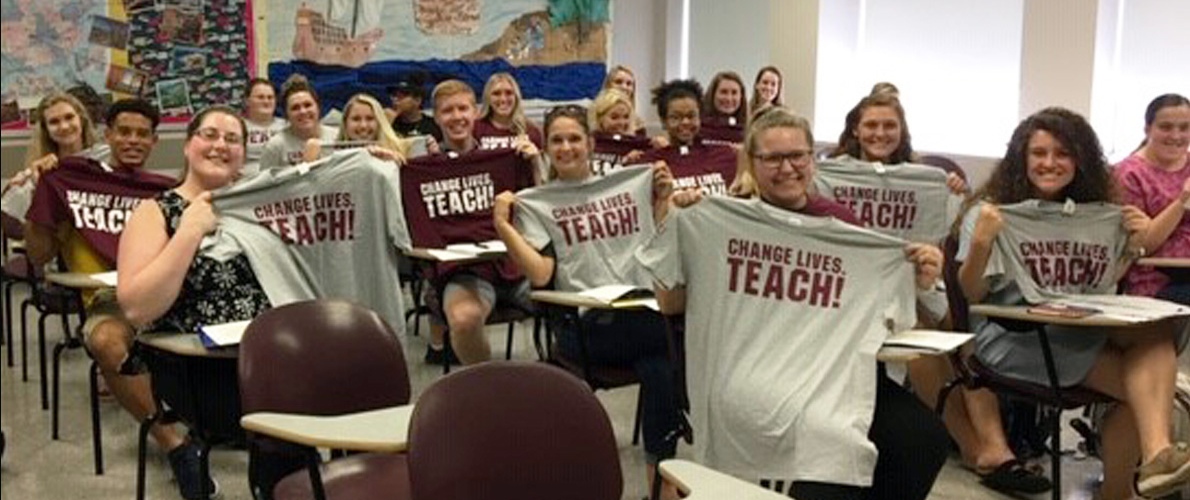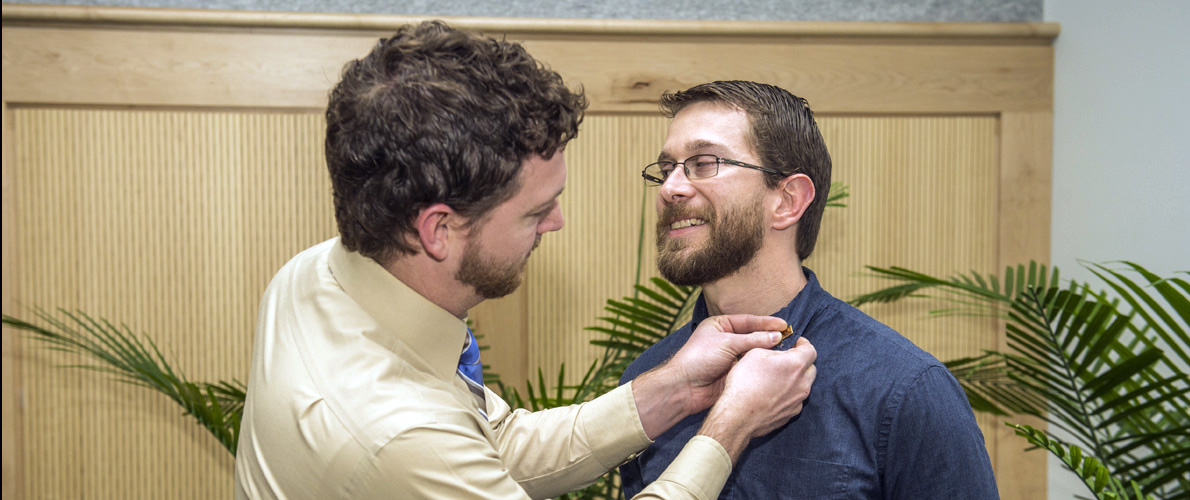 Inclusive --- Innovative --- Creative
Pick your passion. We provide practical training and prepare you for licensure in various fields through our many undergraduate and graduate programs.
Your success is important to us. Here's how we prove it:
Small classes taught by experienced faculty.
Interesting curriculum integrating classroom coursework with real-world field work.
Ample opportunities for networking and professional development.
Mentoring by expert K-12 classroom teachers who guide you through actual teaching experiences.
Hands-on coaching, tutoring materials, frequent feedback, periodic performance assessments and anything else you need to make sure you know what to do and how to do it.
We go above and beyond to prepare you for career success as a teacher, administrator, or in other related educational areas.
"I have had the opportunity to work with the sweetest children, and have been blessed to learn from the best 'cooperating teacher'. The learning environment that we created in our classroom was loving, respectful, tolerant and supported diversity. My students, my cooperating teacher and the experience as a whole have been ingrained in my heart."
-- Eboni Moore, fall 2018 elementary education graduate
Saluki Teaching Hero
"They do a great job preparing you to handle real-life situations," Jason Seaman said of SIU's teacher education faculty. 
"If you mess up, they let you know it…but they also get to know you as a person, respect you and convince you that you can be something great if you just apply yourself," he recalls. "The education I got at SIU was top-notch."
He said he learned not just what to teach, but also how to teach it. That "real world" preparation was put to the test when a shooter entered Seaman's seventh-grade classroom in Noblesville, Indiana, in May 2018. Despite being shot three times, Seaman protected his students and stopped the shooter with no loss of life.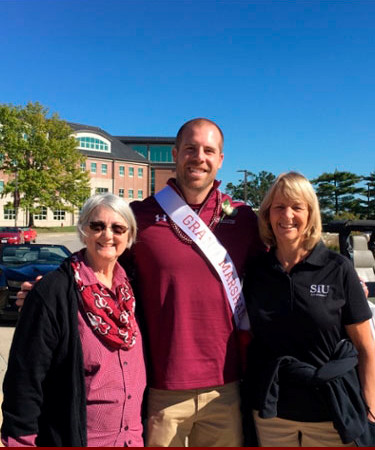 Jason Seaman visits with Louise Stearns and Ann Garrett, two of his favorite SIU faculty.
SIU Named Top School in the Country for Highest Return On Investment for Education Majors
Southern Illinois University Carbondale recieved a number one ranking on the GoBankingRates website as having the best return of investment (ROI) for education majors. The ROI for the top three schools was under $200,000 with SIU having the best rating of $196,000. According to the website, education was cited as one of "The Best College Majors If You Don't Want Any Financial Regrets." The ratings were also posted by MSN.com.
Nationally Recognized Programs
Several of our licensure programs have been recognized with one of the highest honors in the field of teaching: National Recognition by CAEP. The programs currently holding this distinguished rank include:
Elementary Education
Science – Biology
Social Science- History
Special Education (LBSI)
Principal
Superintendent
In addition, our music education has been independently accredited by the National Association of Schools of Music while our art education received accreditation from the National Association of Schools of Art and Design.

We're proud of these honors and the outstanding faculty, teaching, teamwork and service that earned them!
Salukis Make a Difference
"Hannah Williams (fall 2018 elementary education graduate) demonstrated confidence and the skills needed to effectively transition from student teaching into the lead teacher position. Her positive and caring attitude has allowed her to not only support a wide variety of students academically, but also to build a strong rapport with them, which is necessary for their success in school."
--- Amy Dozier, Thomas School, second-grade teacher